Susquehanna Area Mountain Bike Association
Working to Protect and encourage Mountain Bike trail access in Central Pennsylvania.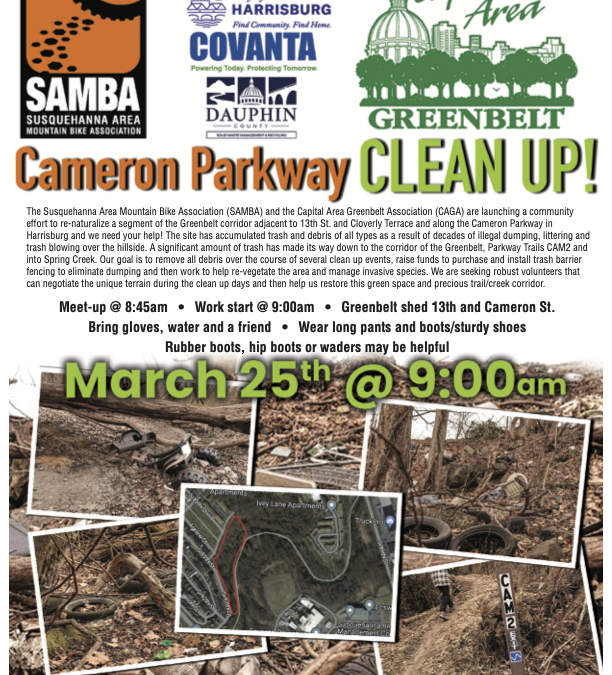 The Susquehanna Area Mountain Bike Association (SAMBA) and the Capital Area Greenbelt Association (CAGA) are launching a community effort to re-naturalize a segment of the Greenbelt corridor adjacent to 13th St. and Cloverly Terrace and along the hillside of the...
read more
SAMBA BASH 20 X 2 September 17 to 20, 2020 Online registration ends September 16 at 5:00pm.  The BASH at...
read more
To our friends and partners in mountain biking, Getting out on the trails is tremendously valuable. Trails bring us together, but to keep each other safe, we must keep our distance. How can our community navigate this challenge? First and foremost, refer to the...
read more
Notice: Starting December 1st, 2019, HMC Trails on the East side will be closed for the next two months. Penn State is implementing a land management plan that involves the removal of invasive species and creating a healthy forest. Unfortunately, this will involve...
read more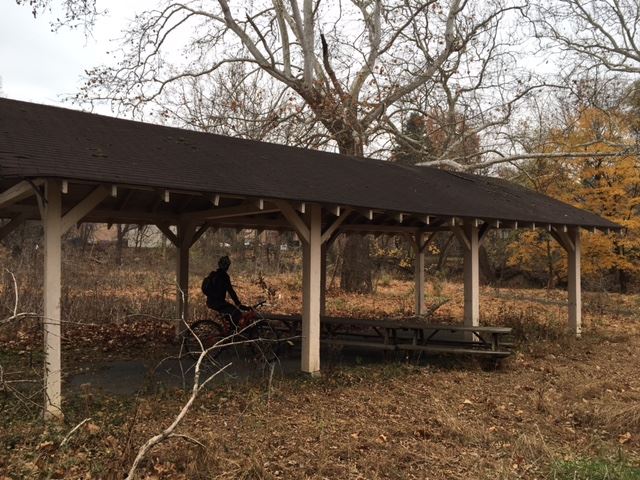 Paxtang Park Project underway! We are excited to announce that we have reached an agreement with the City of Harrisburg (land owner), Swatara Township and Paxtang Borough (owners of the roads approaching the park), and CAGA to partner to
begin work to restore historic Paxtang Park to be used as a parking, trailhead and picnic area for visiting cyclists using the Capital Area Greenbelt and Parkway Trail System.
read more
Please visit our Facebook page for weekly updates on trail work. We are working most Monday and Wednesday evenings and one weekend day! We need YOUR help! https://www.facebook.com/groups/44621924269/
read more
WE NEED YOUR HELP! Please join us this MONDAY as we resume work on the Parkway Trail project in Harrisburg. We will be building new trail and plan to work from 6-?. We provide tools. Please bring gloves and water. Also this week- Wed night trimming and Sat building...
read more
SAMBA is a Member Supported Organization
We would like to thank our sponsors for their continued support!  Please click
HERE
to visit our sponsors.