Susquehanna Area Mountain Bike Association
Working to Protect and encourage Mountain Bike trail access in Central Pennsylvania.
Howdy, We are excited to announce the opening day for the new trail in beautiful Coleman Memorial Park in Lebanon! The new trail is a fantastic addition to the park providing great opportunities for all riders along with the pump track and jump lines. After working to...
read more
Camp Mack will be closed to mountain bikes until further notice. SAMBA is working to resolve the issues and we've had some good discussions with the Land Manager. We are optimistic that we can reach a new arrangement in the coming months. Kindly do not ride at the...
read more
Several gnomes have been spotted along the trails at Hershey Medical Center over the past few weeks and their numbers seem to be growing!  We are not quite sure if they are migrating to these woods or have been here all along. The gnomes seem to be friendly but do not...
read more
We are proud to finally announce that we have established a monthly ride schedule for the entire 2019 riding season! We plan to host a ride each weekend starting in April and running through November. Of course some rides may be relocated, cancelled or rescheduled. ...
read more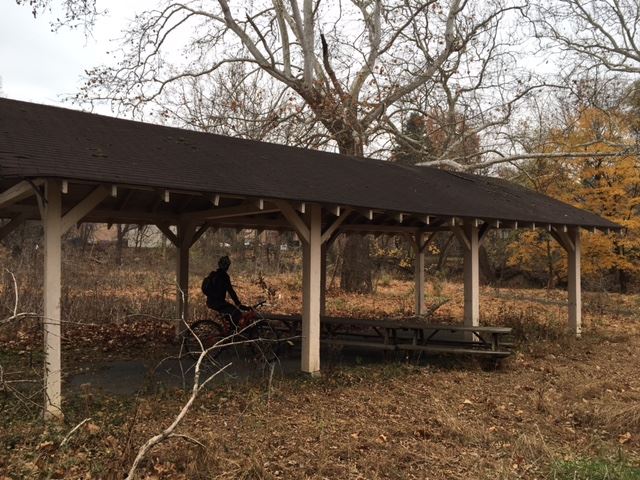 Paxtang Park Project underway! We are excited to announce that we have reached an agreement with the City of Harrisburg (land owner), Swatara Township and Paxtang Borough (owners of the roads approaching the park), and CAGA to partner to
begin work to restore historic Paxtang Park to be used as a parking, trailhead and picnic area for visiting cyclists using the Capital Area Greenbelt and Parkway Trail System.
read more
Please visit our Facebook page for weekly updates on trail work. We are working most Monday and Wednesday evenings and one weekend day! We need YOUR help! https://www.facebook.com/groups/44621924269/
read more
WE NEED YOUR HELP! Please join us this MONDAY as we resume work on the Parkway Trail project in Harrisburg. We will be building new trail and plan to work from 6-?. We provide tools. Please bring gloves and water. Also this week- Wed night trimming and Sat building...
read more
SAMBA is a Member Supported Organization
We would like to thank our sponsors for their continued support!  Please click
HERE
to visit our sponsors.