Susquehanna Area Mountain Bike Association
Working to Protect and encourage Mountain Bike trail access in Central Pennsylvania.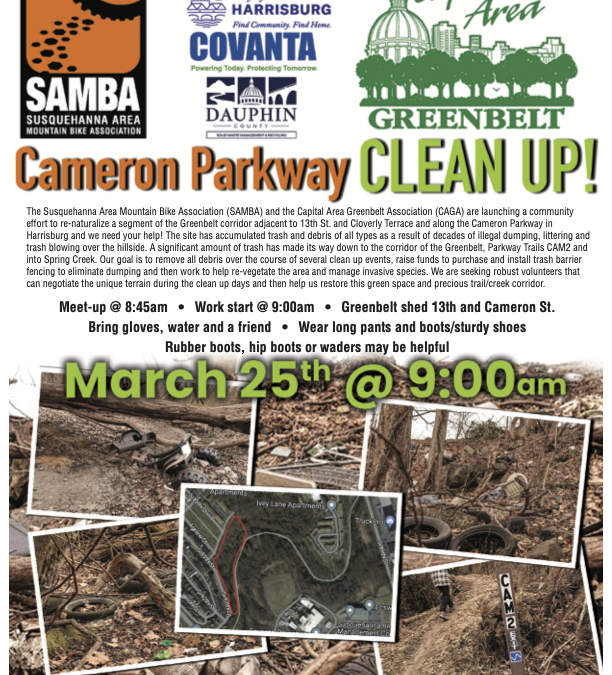 The Susquehanna Area Mountain Bike Association (SAMBA) and the Capital Area Greenbelt Association (CAGA) are launching a community effort to re-naturalize a segment of the Greenbelt corridor adjacent to 13th St. and Cloverly Terrace and along the hillside of the...
read more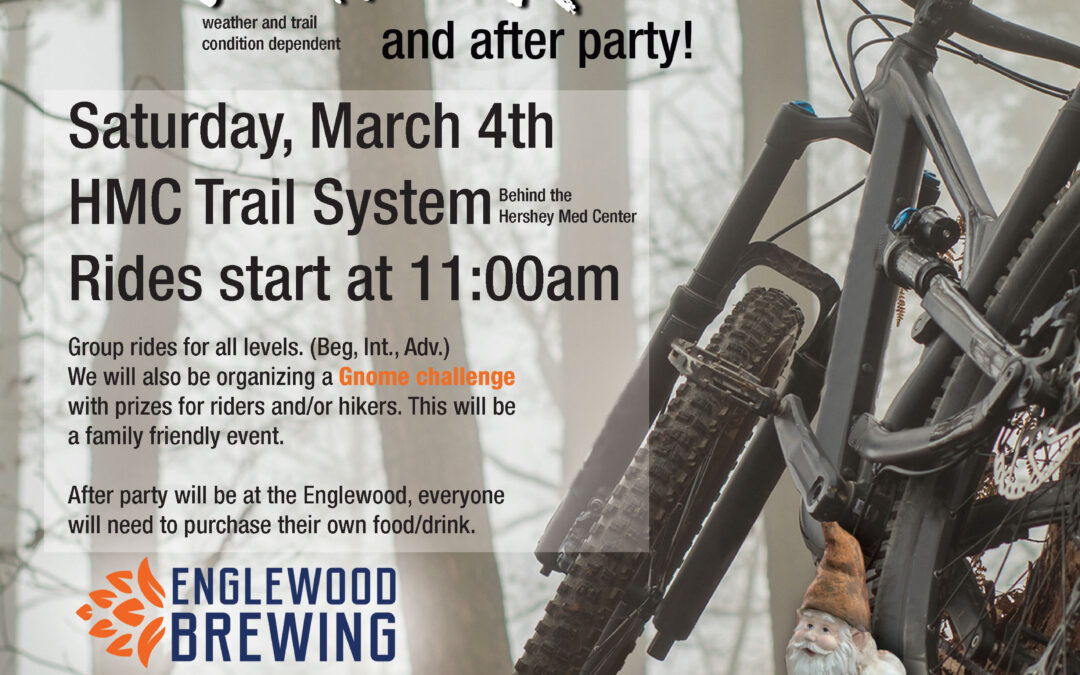 Mark your calendars for Saturday, March 4th, 2023 for SAMBA's winter ride and afterparty.  Rides start at 11:00am and will take place at the HMC trial system behind Hershey Medical Center.  There will be group rides for all levels (Beg., Int., Adv.).  Join us for this...
read more
SAMBA would like to announce the release of our new trails web app. You can access our free trails map at sambatrails.bike in your mobile and desktop web browser. This map features all of the trail systems where SAMBA has been involved and locations of our...
read more
GPS Coordinates for Directions:  40°15'23.0"N 76°49'55.4"W During the Fall of 2017 the plan was revealed to begin work to restore historic Paxtang Park on City Park Dr. between Derry St. and Paxton St. after cyclists began visiting Harrisburg to explore the...
read more
HUGE THANK YOU to our top volunteers for 2021. SAMBA is a 100% volunteer organization and we would not be able to develop, build or maintain trails without the our hard-working and dedicated volunteers. These folks have sacrificed their time and rides and contributed...
read more
Howdy, We realize that Camp Mack has been a part of the mountain bike culture in Central Pa. for decades and we were all devastated by the sudden closure last year. After several months of negotiations with the Pa. Dutch...
read more
SAMBA recently announced plans for a large expansion of the awesome IMBA EPIC Rattling Creek Trail System (RCTS) near Lykens, Pa. and we need your help! The vision for the expansion will more than double current trail mileage, establish trail connections for future...
read more
SAMBA is a Member Supported Organization
We would like to thank our sponsors for their continued support!  Please click
HERE
to visit our sponsors.