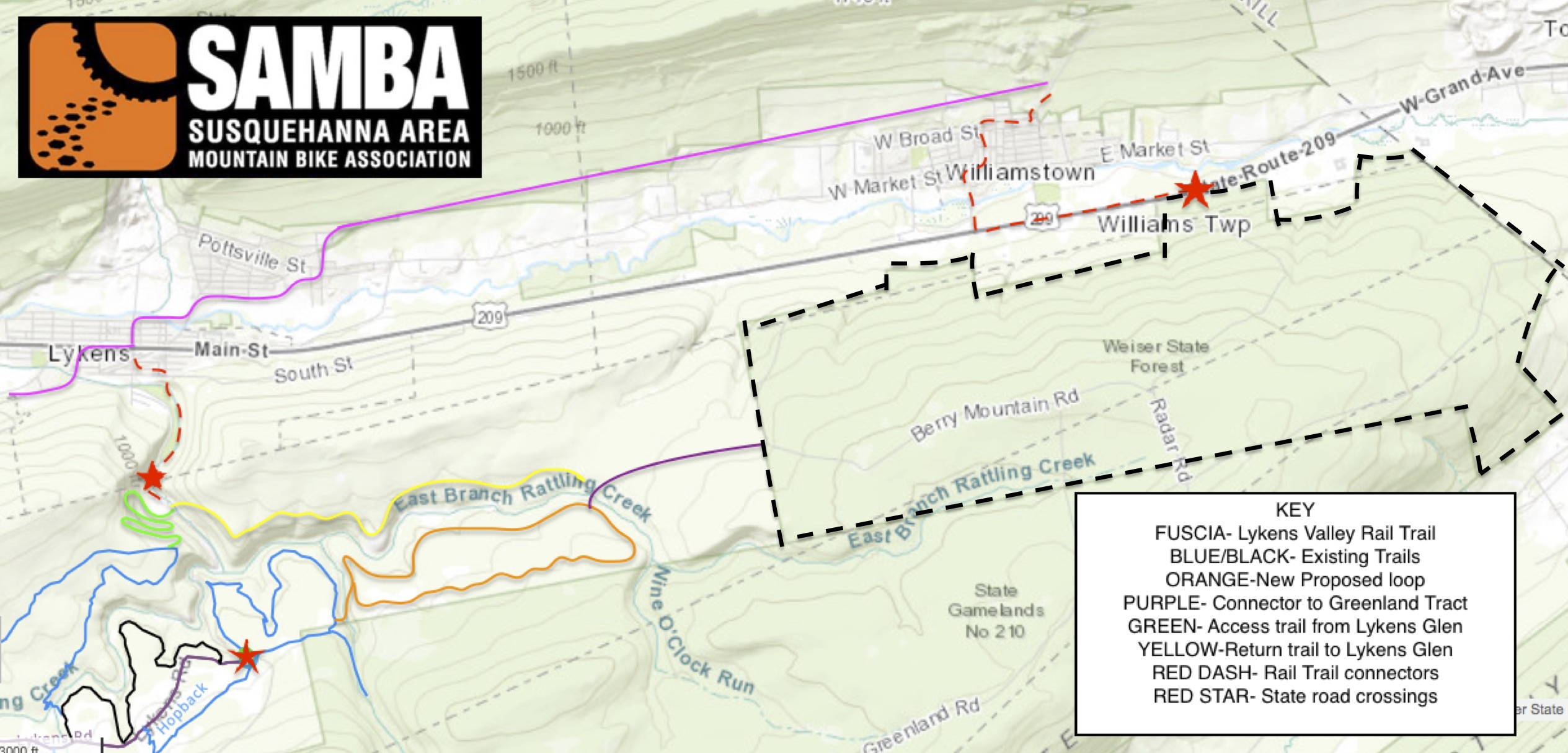 Howdy,
We are thrilled to announce that SAMBA's public volunteer work days will begin this weekend in Lykens as the Rattling Creek Trail system expansion project comes to life! The RC crew has been working to field check and flag the corridor for new trails and do some initial clearing as we prepare to welcome back our volunteers for 2020. The first 5 miles of new trails are ready and waiting to be established at this point. The main focus for the foreseeable future will be clearing the  new corridor so that we can safely work on sculpting the new trail tread later this Summer. All public volunteer work days will be posted to SAMBA's social media as Events. Kindly consider joining us for a work day in the coming weeks and hear more about the ways that you can help us lay down EPIC new trails.
Work day #1: https://www.facebook.com/events/1163690890660500/
Please note: The coming work days will migrate to different segments of the build and require different meet-up locations. Watch Facebook Event posts for the most current information.
SAMBA's Rattling Creek Expansion Work Days Powered by New Belgium Brewing
Cheers!
SAMBA