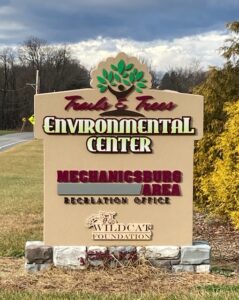 SAMBA is excited to announce that we have partnered with the Mechanicsburg Area School District to build a new shared-use trail at the Trails & Trees Environmental Center adjacent to the Mechanicsburg Middle School and Shepherdstown Elementary School in Cumberland County.The trail design is focused on creating a fun loop that utilizes the terrain and features required to help accelerate learning, skill building, development and progression for young riders and new riders. A small pump track area is also being incorporated into the design plan. The concept for the trail design is similar to the new trail we are building at Coleman Park in Lebanon.
We can't emphasize the importance of these "Gateway Trails" as we continue to focus on building the mountain bike community and developing the MTB culture across the region from the ground up. These area will serve as training grounds for the local PICL High School MTB teams @ Lebanon Composite and West Shore Composite. https://www.pamtb.org The students will be participating at work days to help build the trails. SAMBA previously served as consultants during the design and build of a trail at the High School in 2019 where mountain biking has been integrated into a robust P.E.curriculum.
SAMBA's vision for these trails will finally help provide an answer to the most common questions we get through our website: Where should I go to try to ride for the first time? Where can I take my son or daughter to learn without being overwhelmed? What's the best place for beginners to practice? We are hoping to develop a platform for rider education and skills clinics in the future to be offered at these locations.
SAMBA will post public workdays coming in May and we need your help to put this sweet new trail on the ground. Also, please reach out through our website if you'd like to get involved with rider development programming, curriculum development or facilitating skills clinics.